NEWS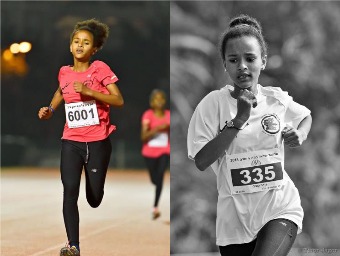 A REFUGEE ATHLETE FROM ERITREA WILL PARTICIPATE AT EYOF BAKU 2019
Nazreth Kofko, an Eritrean 16-year old Asylum Seeker in Israel, will be able to compete at the European Youth Olympic Festival (EYOF) in Baku this Summer.
It is the first time a refugee athlete will compete under the EOC flag at an EOC event.
2018 Israeli Champion for Cross Country and 2'000 metres in the under-16 age category will travel to Azerbaijan with the Israeli Team and compete in these two disciplines.
"My family fled from Eritrea in 2011 and after a hard journey, through Sudan and Egypt, we entered the State of Israel asking for asylum", said Nazreth. "In May 2016 I joined Alley Athletics Club in Tel Aviv and am currently running for the club and for the school team in regional and national competitions in Israel."
"I am training almost every afternoon and also attend personal tutoring in English and Math in the club's learning centre," also added. "My dream is to participate in International competitions and become a professional athlete."
At the EYOF BAKU 2019 parade, the young girl will march under the EOC Flag and, should she win any medals, will be awarded as a participant in her capacity as (only) member of the Refugee Team so far.
"Nazareth's participation in the EYOF is a tribute to the courage and resilience of all refugees," EOC President Janez Kocijančič said. "It is a pure message of hope: through sport all refugees can have the chance to build a better future for them and their families."
The initiative comes after the first-ever Refugee Olympic Athletes team competed at RIO 2016 Olympic Games, when the International Olympic Committee (IOC) announced the selection of 10 refugees competing under the IOC flag.