NEWS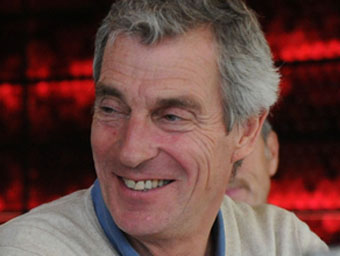 BELGIUM – FRÉDÉRIC FALLON SAYS GOODBYE TO NOC
After a 40-year career with the Belgian Olympic and Interfederal Committee (BOIC), Frédéric Fallon is retiring from Belgian sport.
A good friend of the EOC and colleagues within European NOCs, Frédéric Fallon has spent his entire 40 years at the COIB, where he held several positions. A lawyer by training, he was first in charge of the NOC legal affairs but as the years went by his skills expanded.
He indeed went on to become responsible for human resources and finance, he was press officer in Los Angeles in 1984, but also responsible for 'V-VIP' (very-very important persons) at various editions of the Olympic Games, and contact person for the federations. In short, he has worn – and each time with passion and enthusiasm – almost all the hats available at the COIB.
Since his departure, his many responsibilities have been divided among different colleagues; Sophie Paris will now be in charge of internal affairs and legal aspects, and Matthias Van Baelen (who joins the BOIC from the EOC EU Office in Brussels) will be in charge of external affairs as off January 2018.  Natacha Favresse and Luc Coppens will take over finance, while the management of human resources has been entrusted to Daniela Jost.
The COIB has thanked Frédéric from its official website for his commitment and dedication, which allowed the Belgian Olympic movement to enact to the best the organizational and technological changes that they had to face.