NEWS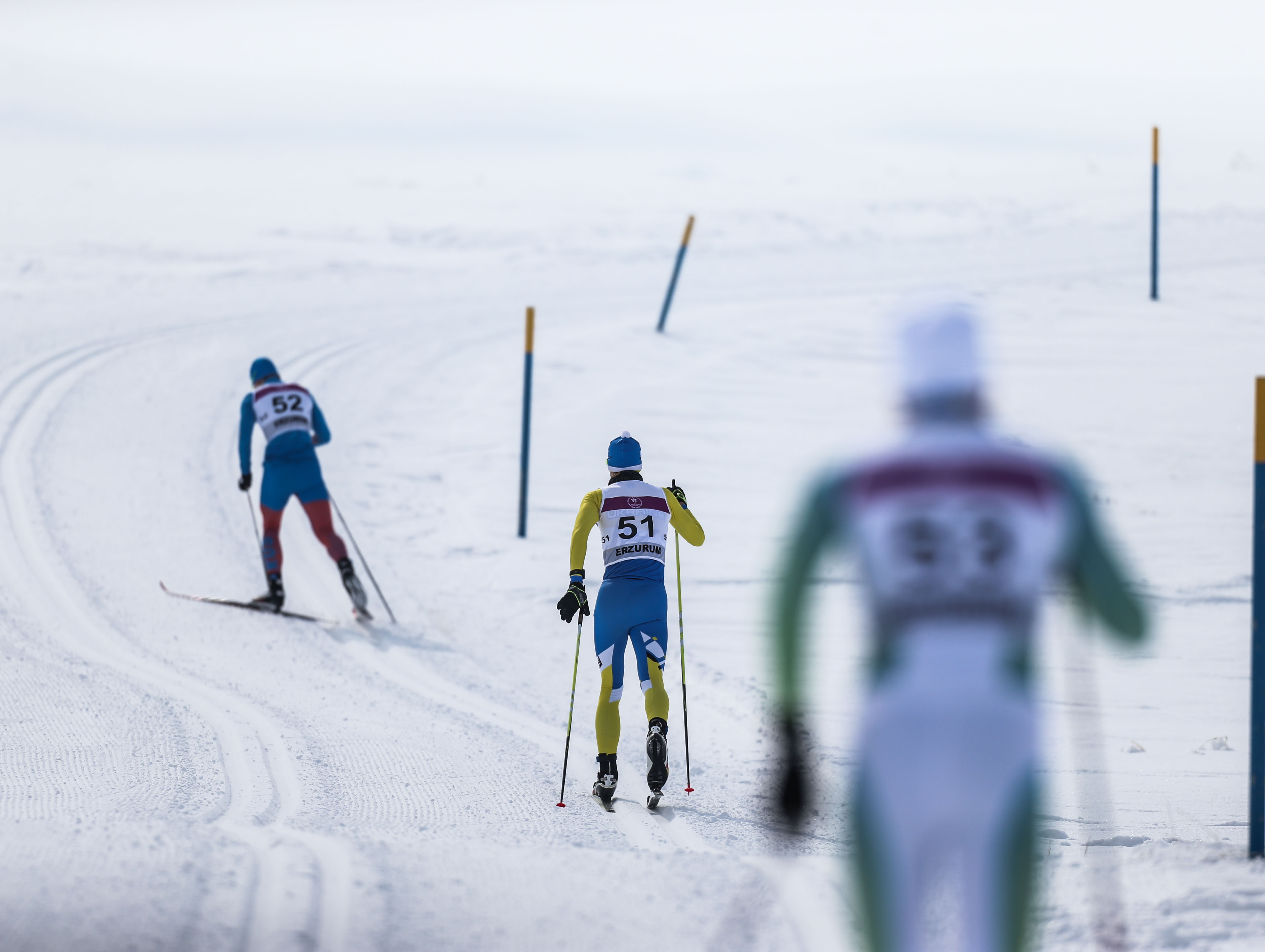 BRIGHT SUNSHINE WELCOMES DAY TWO OF COMPETITIONS
Erzurum, 15 February 2017
Another if cold bright and sunny day welcomed the young athletes to a second day of competitions, featuring among others a highly competitive boys' cross country race, watched by Secretary General Raffaele Pagnozzi at the splendid cross-country venue, where he met EOC EC colleague Niels Nygaard (DEN), who commented on the incredibly high standard of the facility.
Following a cheerful flower presentation ceremony, Pagnozzi spoke to Ozkan Koyuncu, the Nordic Coordinator from the Turkish Ski Federation, who told him that the venue for Nordic disciplines had been built for the 2011 Universiade and that it had been recently upgraded for Erzurum 2017. He said: "the location chosen, although some distance from Erzurum, is particularly suitably as it is protected from prevailing winds and thus provides ideal conditions for Nordic Combined, the aim being to have an international standard venue. And indeed this and the neighbouring Biathlon venue, of an equally high standard, together with the fact that Erzurum also has top level ski-jumping hills, allows Erzurum to host title events, which it did in 2012, when it hosted the Nordic Combined Junior World Ski Championships."
Pagnozzi agreed that there was no doubt that the standard of the venue is very high, also observing how the way everything is organised to an impressively high professional standard is further evidence of how the Turkish NOC, the Local Organising Committee and the Turkish Government have made every possible effort to ensure perfect competitions for the young athletes of Europe.
Throughout his stay at the cross-country race Pagnozzi was accompanied by two extremely polite, friendly and efficient volunteers.