NEWS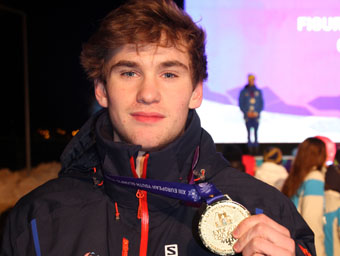 LUXEMBOURG'S FIRST EVER MEDAL AT A WINTER EYOF
Erzurum, 16 February 2017
More beautiful sunny weather yesterday welcomed the young athletes of Europe to another day of hot competitions. EOC Secretary General Raffaele Pagnozzi visited the Biathlon venue for the very exciting and closely fought boys' competition, commenting again on the outstanding quality of the venue and standard of the organisation.
He further remarked that all reports he'd received indicated that what is true for Cross-Country and Biathlon is true for all the other venues, adding that this indicates that there is an extremely high professional standard at the Local Organising Committee, and also that they have been able to liaise effectively and successfully with all the sports federations and other parties involved despite the very tight schedule for the organisation of the event. Well-done Turkey!
Lastly, today saw another breakthrough with Luxembourg winning there first ever medal at a winter EYOF.