NEWS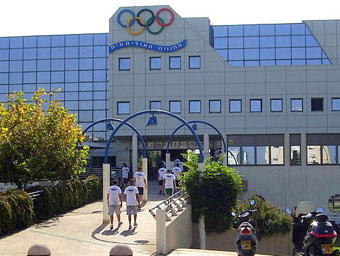 ISRAEL – THE NOC "OLYMPIC EXPERIENCE" WELCOMES REFUGEES CHILDREN
"The Olympic Experience" Visitors Center run by the Israeli Olympic Committee in Tel Aviv welcomes every year about 35,000 visitors, most of them schoolchildren who come to absorb the values of the Olympic Movement.
Among them, hundreds of refugees' children from all over the world, especially African countries, who live in Israel, and who benefit from another NOC project "The Refugees Project".
These children are regularly welcomed in Tel Aviv for a whole day, in which they have a tour at the Museum, are lectured by Olympic Athletes and eat a light meal.
A great experience for everyone!