NEWS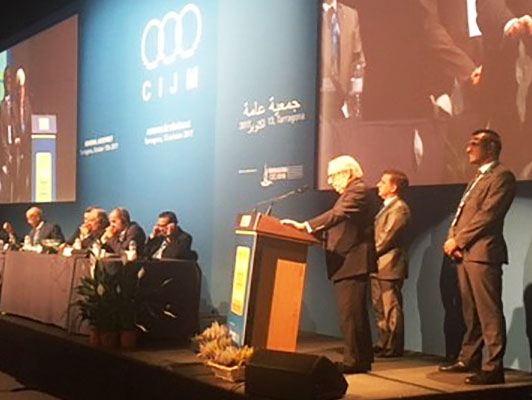 NOC OF PORTUGAL BECOMES 26th MEMBER OF MEDITERRANEAN GAMES
The Assembly of the International Committee of the Mediterranean Games in Tarragona last 13 October welcomed Portugal as its 26th member.
This concludes a process of more than two decades during which the NOC of Portugal has attempted to join.
The ICMG also renewed its various posts, re-electing Amar Addadi President for a 5th mandate, and as its new Vice President Víctor Sánchez, who is also the Treasurer of the Spanish Olympic Committee and Executive Director of the Tarragona 2018 Mediterranean Games.
During the assembly, which followed the Seminar for the Chefs de Mission of the XVIII Mediterranean Games, the participants also received an update on preparations for Tarragona 2018 in Spain, and the Oran 2021 Mediterranean Games in Algeria.
Finally, the Assembly welcomed the Greek city of Patras as the organiser of the ICMG Beach Games in 2019. The first beach event was organised in Pescara in 2015.