NEWS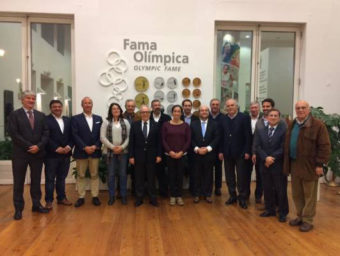 NOC OF PORTUGAL – NEW EXECUTIVE COMMITTEE'S FIRST MEETING
The president of the Portuguese Olympic Committee (COP), José Manuel Constantino, recently re-elected for a second term at the head of the body, chaired the first meeting of the newly elected Executive Committee, at the institution's headquarters.
The elected members discussed a proposal for the allocation of posts, to be ratified at the next meeting.
The meeting schedule and the internal procedures of operation were also announced.
At the end of the meeting all heads of COP departments were asked to submit to the Executive Committee the functioning, skills and ongoing tasks of the services they coordinate.
The next EC meeting is scheduled for the end of March.
José Manuel Constantino took office for a new term as President of the Portuguese Olympic Committee on March 03 at the Centro Cultural de Belém, in Lisbon, at a ceremony attended by the President of the Republic, Marcelo Rebelo de Sousa.