NEWS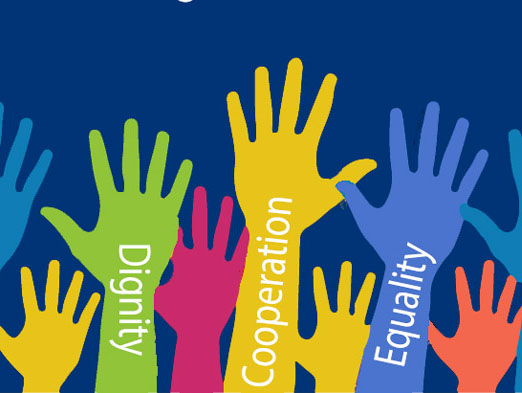 ON INTERNATIONAL MIGRANTS' DAY EUROPE CELEBRATES SPORT AS A MEAN OF SOCIAL INCLUSION
On occasion of the International Migrants Day (IMD), which took place on 18 December, the Olympic Movement of Europe wants to praise the capacity that sport has to gather people together, irrespective of national, cultural and social differences.
Europe is third world's region with the greatest degree of immigration, preceded by Oceania and Northern America. 1.8 million refugees have arrived in the old continent since 2014, more than 1 million of them in 2015 alone.
In this framework, sport plays an incredible role for social inclusion. When sport is played with genuine passion and in respect of fundamental values – such as respect, tolerance, mutual understanding and solidarity – it can create a sense of belonging and therefore supports social inclusion of migrants. Migrants who are given the opportunity to play in a local sport organisation have the opportunity to integrate with local communities and to feel and be part of them.
Europe has been very active in harnessing the power of sport for social inclusion purposes. Among many sport initiatives figures ASPIRE, an international collaborative project, co-funded by the Erasmus+ Programme of the European Union. With a duration of 30 months – it started on 1st January 2017 and will end on 30th June 2019 – the programme seeks to find out how to best support migrants and refugees, building on the wide popularity of sports and other forms of physical activity.
ASPIRE could serve as a pioneer in long-term perspective, offering a positive, evidence-based response to the many problems of inclusion related to the current migrant and refugee crises, during and after the settlement of migrants and refugees, when it comes to facilitate the access of refugees to social services.
Keeping in mind this astonishing figure, the ASPIRE project team has been working on dissemination of activities in the last months. The project team has run three training sessions in Serbia, Sweden and most recently in Finland. The training sessions were unique opportunities for partners to implement the ASPIRE training module and raise awareness on the possible role of sport in the social inclusion of migrants and refugees.
The diversity of stakeholders taking part in the different sessions has been crucial, tailoring the implementation to the specific national needs. Six more sessions will be organised from January to April 2019 in Belgium, Germany, Greece, Bulgaria, Austria and Spain before the Final Conference that will take place in Frankfurt on 14 June 2019.
In parallel to project developments, ASPIRE took part in different events in the field of social inclusion for refugees, including the recent Sporting Chance Forum organised by the United Nations Educational, Scientific and Cultural Organization (UNESCO) on 12-13 December in Paris.
The third annual Sporting Chance Forum gathered more than 250 high-level delegates from sport and global politics under the backdrop of the 70th anniversary of the Universal Declaration of Human Rights to drive towards a world of sport that fully respects human rights: a very good opportunity to advocate for the use of sport for refugees.