NEWS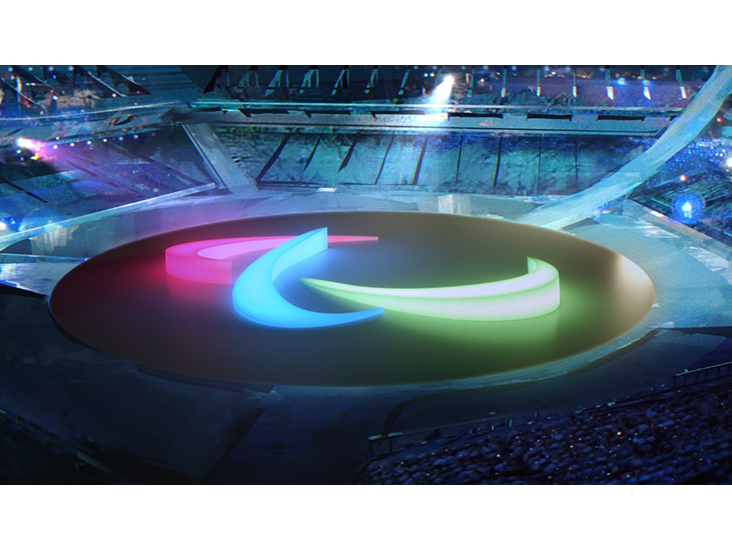 THE TORCHES ARE LIT, WINTER PARALYMPICS KICK OFF
A record 567 athletes from 48 counties – plus Russians competing under a neutral flag –took part at the Opening Ceremony of the Paralympic Games at the PyeongChang Olympic Stadium, in the venue hub known as the Mountain Cluster, today 9 March 2018.
The big event began with a drum performance led by Shin Myeong-Jin, a South Korean performer with a prosthetic arm and legs. The segment was an interpretation of "bin-rye," a traditional welcoming ceremony performed for important guests to the royal court of Korea. The beating of the various drums symbolized the "passionately pounding hearts" of the athletes, according to the official media guide.
One of the themes of the Opening Ceremony was passion and its ability to bring people together. The 2018 Paralympic organizers took inspiration from the Latin word "Agitos," which translates to "I move." They explained in the media guide that "passion is the source of energy that derives us to move. It creates the world of coexistence where there is no distinction of people by impairment but the recognition of differences… I move, therefore, I exist".
The North and South Korean contingents didn't march together in the parade of nations like their Olympic counterparts, but representatives from both countries carried in the torch.
Also Pope Francis sent his greetings to Paralympic athletes describing them as "an example of courage, tenacity and perseverance".
After a dizzying array of lights and pyrotechnics along with elaborate drumming displays and K-pop-inspired performances, the ceremony ended with the lighting of the Paralympic cauldron.