Together for a fair sport
In association with WADA (the World Anti-Doping Agency) and ITA, the EOC is dedicated to complying with world Clean Sport regulations and helping to educate and inform athletes and coaches about its importance and how to effectively follow Clean Sport requirements.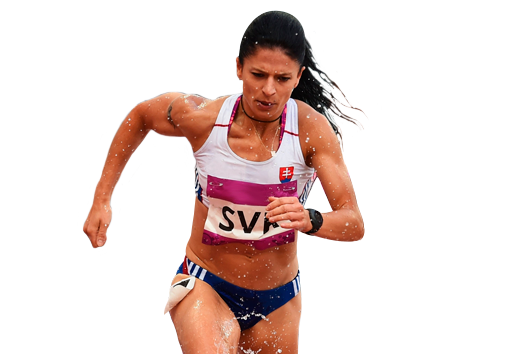 15. Therapeutic use exemption process during the game
What is a Therapeutic Use Exemption?
Athletes, like all people, may have illnesses or conditions that require them to take particular medications or undergo medical procedures. If this medication or method is on the WADA Prohibited List, a Therapeutic Use Exemption (TUE) may give that athlete the necessary authorisation to take a substance or use a method in the context of sports regulations.
A TUE is always granted for a specific substance, dosage and period of time. An application for a TUE must be based on a documented medical condition and diagnosis, and the TUE will only be granted under strict criteria laid out in the WADA International Standard for Therapeutic Use Exemptions (ISTUE). Athletes must absolutely avoid taking a medication which contains a prohibited substance without a valid TUE.
As per the EOC Anti-Doping Rules where the Athlete already has a TUE granted by their National Anti-Doping Organization or International Federation pursuant to Article 4.4 of the Code for the substance or method in question and provided that such TUE has been reported in accordance with Article 5.5 of the International Standard for Therapeutic Use Exemptions, EOC will automatically recognize it for purposes of the EOC Event without the need to review the relevant clinical information.
The EOC has delegated responsibility for all TUE applications to the International Testing Agency (ITA) during EOC events. This means that the ITA is fully responsible for the TUE application process for all athletes who fall under the EOC's jurisdiction. 
Any questions about TUEs? Contact the ITA TUE department at tue@ita.sport.
Confidentiality
All the information contained in a TUE application, including the supporting medical information and any other information related to the evaluation of your TUE request is kept strictly confidential and treated in accordance with the Athlete's Declaration contained in the ADAMS TUE and in the TUE Application Form. All members of the ITA TUE Committee and any other authorised recipients of your TUE request and related information are subject to a professional or contractual confidentiality obligation.